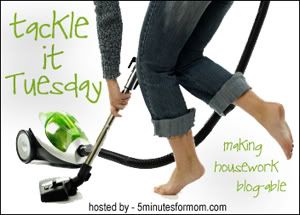 Now that I am to a countdown of less than a month, I'm really feeling the stress of not being prepared for a new baby in the house. I hit the soda fountain this morning and have a 44 oz Pepsi in one hand, and my to do list in the other. Hopefully I can push through my tiredness and get at least a good majority of the things on my list accomplished. Here are my main goals for the day:
- Clean Pack N Play and set up (almost completed)
- Wash receiving blankets and boppy cover (completed)
- Wash nursing bras and pads (completed)
- Wash bottles, nipples, pump parts, pacifiers (completed)
- Clean out baby bathtub (almost completed)
- Disinfect diaper pail (completed)
- Wash covers, set up swing and bouncy seat (completed)
- Pack hospital bag (I've got a list made...)
- Finish packing diaper bag (completed)
It may sound like a lot to tackle in one day, but there are many, many other things on my list and these sound like the easiest tackles at the moment. We'll see where I have gotten by the end of the day! Check out more tackles at
http://www.5minutesformom.com
.